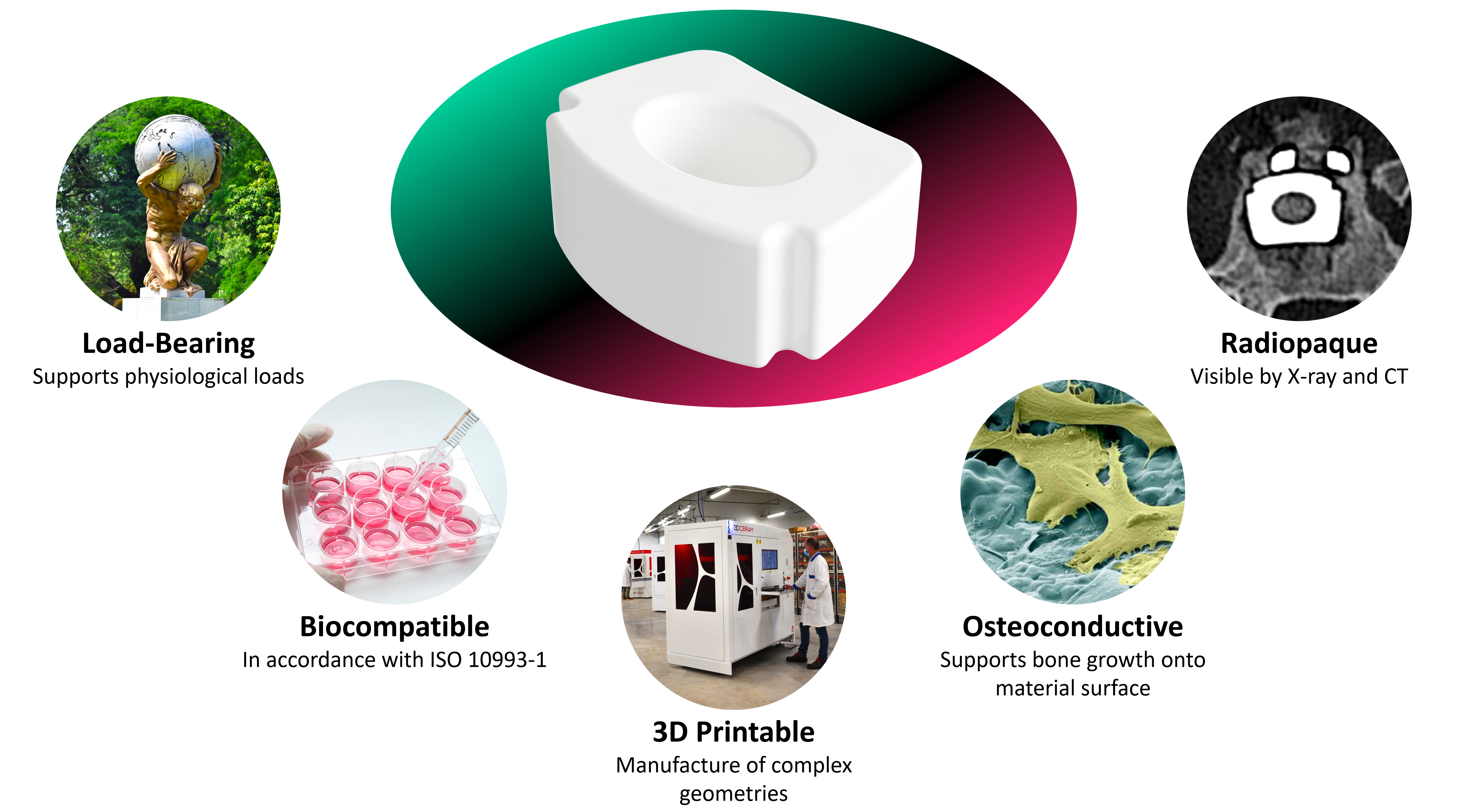 Sr-HT-Gahnite:  Calcium silicate-based ceramic material.
Allegra exclusively owns the patent on this versatile material, with a wide range of applications.
Allegra is advancing medical device industry innovations with its 3D-printed Sr-HT-Gahnite orthopaedic devices. As the exclusive owner of this breakthrough bio ceramic material and its registered patents and patent applications from the University of Sydney, Allegra is paving the way for innovation in healthcare. This versatile material has a wide range of applications, including its use as a cervical fusion cage in spinal surgeries, providing patients with safe and effective treatment options. Join us on the forefront of medical device innovation with Allegra.