Allegra distributes industry-leading orthopaedic products for Hand surgeons, including KLS Martin.
Allegra Orthopaedics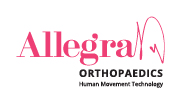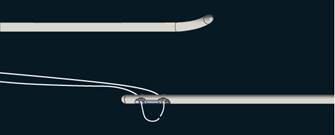 StripEase
Currently not available in Australia.
Australian designed and manufactured single-use instrument, makes harvesting and splitting any tendon in a sheath:
Simple and easy
Accurate
Safer
More efficient
Watch a video demonstration of the tendon stripper by Dr Nicholas Smith.
ChiroKlip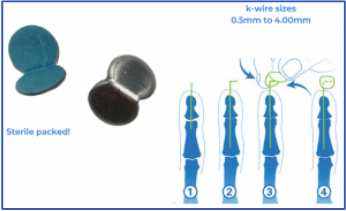 ChiroKlip®
Prevents 'needle stick' injuries for patients and staff
self-fixing butterfly shaped clip
Protects ends of protruding k-wires
Fits k-wire sizes 0.5mm to 4.0mm
TGA approved
Sterile packed and single use
Proven in clinical ...
KLS Martin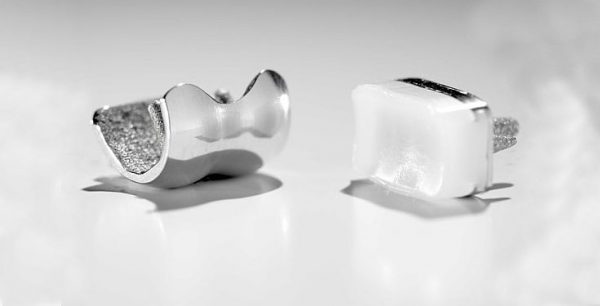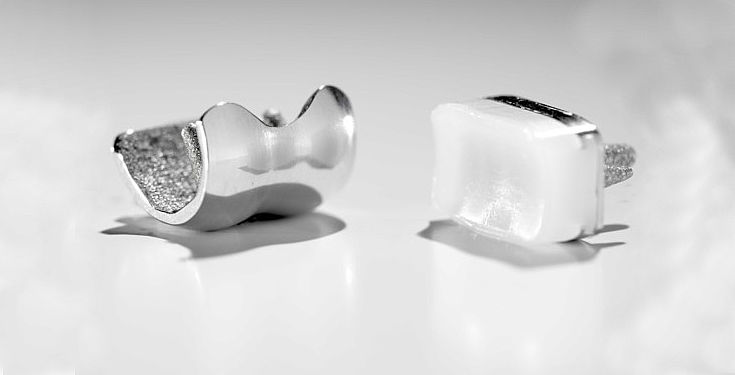 KLS Martin Capflex PIP
provides proximal interphalangeal joints destroyed by arthrosis, or an accident, with a high degree of stability and mobility
Condylar guidance over the entire amplitude of movement, providing better lateral stability
made of a combination of metals (titanium & ...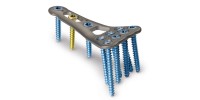 KLS Martin IXOS® Distal Radius System
Titanium anatomical plates with Dotize® surface coating
2.5mm screws, locking and non-locking in any position
View or download Brochure.
KLS Martin IXOS® Distal Radius System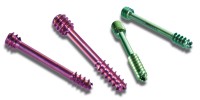 KLS Martin HBS2 Compression Screw
The original Herbert Screw generation 2
Cannulated, self-drilling and self-tapping
1.5mm and 2.0mm, long and short thread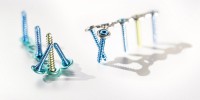 KLS Martin Linos Hand Fracture System
Wide range of anatomical plates in 0.8 and 1.2mm thickness
1.5mm – 2.3mm standard / locking screws using a single screwdriver
1.2mm screws for small fragment fixation
Titanium
View or download the Brochure.
KLS Martin Linos Hand Fracture System Brochure.pdf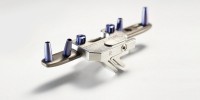 KLS Martin RECOS® Ulna Shortening Plate
Saw guide adjustable from 2.0mm to 10.0mm enables an exact parallel osteotomy
Pre-angled distal screw holes
Standard and locking screws, double thread
Titanium, Dotize®
View or download the Brochure.
KLS Martin RECOS® Ulna Shortening Plate Brochure.pdf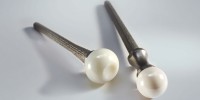 KLS Martin Herbert Ulna Head® Prosthesis (UHP)
Modular Ceramic or CoCr heads
Standard, Plus and Revision modular Titanium stems, 9 options
Mix and match head/stem sizes
View or download the Brochure.
KLS Martin Herbert Ulna Head® Prosthesis (UHP).pdf