Allegra Orthopaedics' principal product, the ActiveKnee, is a primary total knee replacement prosthesis.
Allegra also distributes industry-leading orthopaedic knee solutions for
Link and the Arthrosurface HemiCAP® range for Knees, including NanoFX nanofracture technology.
Allegra Orthopaedics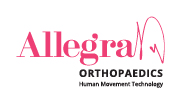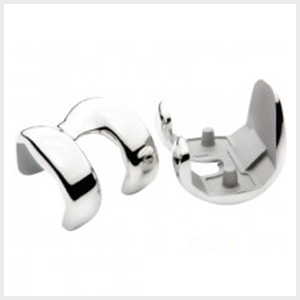 Total Active Knee
Allegra Orthopaedics' principal product, the Active Knee, is a primary total knee replacement prosthesis. It consists of both cementless & cemented options, with 18 femur sizes and 10 tibia sizes to suit a wide patient population. Meniscal inserts are available which allow the surgeon to ...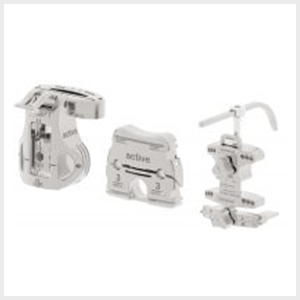 Active Knee Distal First Instruments
Allegra has developed new instrumentation, with the following benefits for users:
Two options for femoral implantation – distal first or anterior.
Newer instruments – ability to cut tibia or femur first.
Variable and changeable external rotation guide from ...
Arthrosurface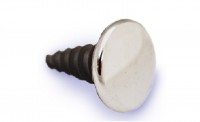 Arthrosurface HemiCAP® Femoral Condyle
Treatment of full thickness cartilage lesions
15/20mm diameter, numerous offset
Bone sparing
Special Access Scheme (SAS) application required before use

Arthrosurface NanoFX® Nanofracture
Improved and systemic deep marrow stimulation
Only 1mm diameter channels with perforation depth of 9mm
Controlled, smaller and therefore better
LINK®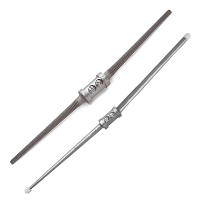 Endo-Model® Knee Fusion Nail SK
The Endo-Model® arthrodesis nail comprises a femoral and a tibial component.
Features:
Made from CoCrMo, with Centering stars made from polyethylene
With two safety screws including UHMWPE plugs
The stems are tapered with three surfaces for ensuring rotation in the cement bed.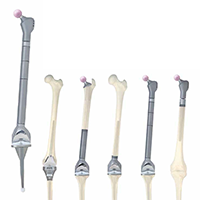 MEGASYSTEM-C® - modular tumor and revision system
The high modularity of the MEGASYSTEM-C® allows partial bone replacements both in the proximal and distal femur in small increments as well as a total replacement of the femur. For knee joint replacement, implants of the knee joint system Endo-Model® and ...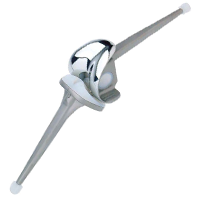 Endo-Model® Knee
Rotational and hinge knee prosthesis for primary and revision surgery Used as primary prosthesis or as revision treatment, as a rotational or hinge knee, with the Endo-Model
®
rotational knee prosthesis there are many options available.
Features: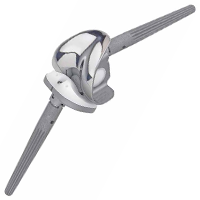 Endo-Model® M Modular Knee
Modular knee prosthesis for primary and revision surgery The modular intracondylar total knee prosthesis Endo-Model® – M. The modular prosthesis stems are available in two versions for cemented or cementless implantations, in varying lengths. ...
Endo-Model® SL® Rotational and Hinge Knee
The kinematics and anchoring principles of the rotational and hinge knee are based on the Endo-Model
®
solution for the fixed-hinge knee replacement, which has been successfully proven for decades.
Features:
Intraoperative choice between rotational and hinge ...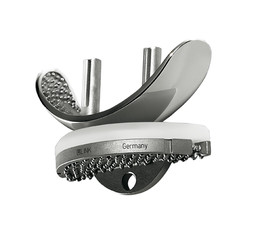 St Georg SLED (Uni Knee)
In conjunction with the minimally invasive surgical technique MITUS
®
, this surface replacement is particularly bone-sparing and gentle on soft tissue.
Features:
Optimal implant/cement bonding through a globular macrostructure on the undersides of the ...