Allegra distributes industry-leading
orthopaedic solutions for Foot and Ankle surgeons, including: Hintegra, Arthrosurface and Signature Orthopaedics.
Allegra Orthopaedics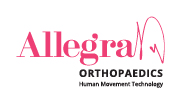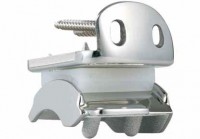 Hintegra® Total Ankle Replacement
Resurfaces the tibia and talus
Mobile inlay
CoCr with double coated surface (porous Titanium and HAP) for optimal bone ingrowth
Optional fixation screws
Arthrosurface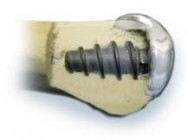 Arthrosurface HemiCAP® DF Toe
The HemiCAP DF® is used in the 1st metatarsal and incorporates an anatomic, extended dorsal curve to improve dorsal roll-off while preventing osteophyte regrowth.
DorsiFlexion Implant for 1st MTPJ resurfacing
Dual implant curvatures
Minimal bone resection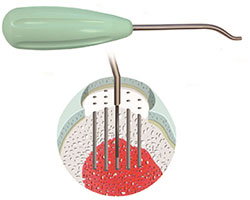 Arthrosurface NanoFX® A-Curve Handle
The NanoFx® (Nanofracture) offers a "Smaller, Deeper, Better" solution compared to a standard microfracture procedure. The instruments consist of a reusable Hand Instrument and a single use disposable PleuriStik™ for performing a microfracture procedure for the treatment ...

Arthrosurface HemiCAP®2nd MTP
For the most common type of Foot Arthritis (hallux rigidus), outcome data shows that HemiCAP Toe Implants are the better solution for patients looking to improve motion. The HemiCAP hemiarthroplasty toe implants have a long clinical lifespan, proven fixation and do not burn any bridges for ...
Signature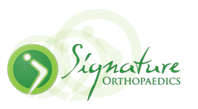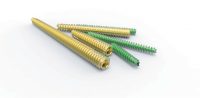 Twinlock Screws
Multiple sizes available for all fracture types.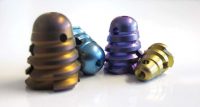 R2 Subtular
For correction of pathological flat foot.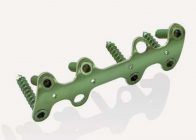 Islay Foot System
Low profile plates made from Anodized Titanium alloy.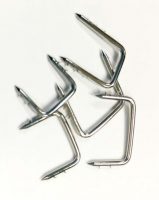 Speyside – Staples
Forefoot fixation system.

Speyside – TwistOff Screws
Forefoot fixation system screws – chuck loaded or Pin loaded.