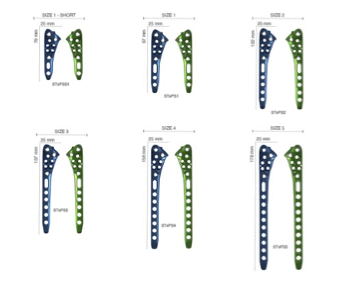 A range of anatomically pre-contoured plates for Proximal Humerus fractures.
Fixed angle divergent blunt tipped screws to maximise fixation and prevent protrusion through the humeral head.
All plates have 25° polyaxial locking screw fixation in the shaft and are made from grade 5 medical titanium allowing lower profile plates whilst maintaining structural integrity.